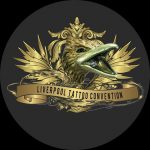 La Killer Ink Tattoo alla Liverpool Tattoo Convention
maggio 31, 2017

maggio 31, 2017

it

https://www.killerinktattoo.it/skin/frontend/killer/default/images/logo.svg

https://www.killerinktattoo.it/
Come meglio trascorrere un fine settimana di sole inglese che andare al 10° anniversario della Liverpool Tattoo Convention!
A inizio mese siamo andati alla Liverpool Tattoo Convention e abbiamo fatto alcune riprese tra le quali video dei nostri cari amici e artisti sponsorizzati, e un gruppo di ragazze che giocava col fuoco...
Dagli un'occhiata, è qui sotto!
Per festeggiare il suo 10° compleanno, la Liverpool Tattoo Convention 2017 ha invitato più di 250 artisti, ha organizzato musica dal vivo, spettacoli mozzafiato dal gruppo The Fuel Girls e performance del comico temerario Johnny Strange.
In più si è unito a noi il grande Richie Bulldog - creatore della cura biologica per tatuaggio Hustle Butter Deluxe, che ci ha fatto da maestro di cerimonia per tutto il weekend.
Come già successo alla Milano Tattoo Convention a febbraio, il nostro amico e artista sponsorizzato Ryan Smith ha vinto di nuovo il premio 'Best of Show' con un altro incredibile tatuaggio in collaborazione con l'artista Jay Freestyle. Ryan ha anche portato a casa il premio 'People's Choice Award' ai UK Tattoo Awards 2017.
Il nostro artista sponsorizzato Damian Gorski ha vinto il premio 'Best Large Colour' e '2nd Best of Show', mentre Mark Bester ha vinto '2nd Best Large Colour'.
Non ti scordare di controllare le nostre pagine social media per vedere quale sarà la nostra prossima convention!