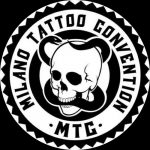 Video della Milano Tattoo Convention 2019
marzo 28, 2019

marzo 28, 2019

it

https://www.killerinktattoo.it/skin/frontend/killer/default/images/logo.svg

https://www.killerinktattoo.it/
Abbiamo aperto il nostro calendario delle convention il mese scorso per un'altra edizione dell'incredibile Milano Tattoo Convention!
È senza dubbio una delle convention più prestigiose a livello Europeo, quindi abbiamo deciso di portarti tutta l'azione della fiera con il nostro prossimo video!
Assicurati di non perderti quest'uscita: presenta alcuni dei migliori artisti a livello mondiale durante la creazione di incredibili tatuaggi!
A proposito di Killer Ink, la nostra artista sponsorizzata Sandra Daukshta si è aggiudicata due premi per uno spettacolare lavoro iniziato e completato proprio alla 2019 Milano Tattoo Convention. La prima parte del suo lavoro, una peonia, ha vinto il 3° posto per i 'Best Of Friday' mentre l'aggiunta di due ritratti ha fatto guadagnare al lavoro completo il 'Best of Saturday'.
Gli artisti Kindamo e Mr Nobody del Alex De Pase Stores Gemini Ink si sono aggiudicati il 'Best Realistic' per la loro collaborazione, mentre la coppia Rich Harris e Jamie Lee Knott del Dark Horse Collective ha vinto il 2°posto per 'Best Colour' per un incredibile lavoro su gamba.
Per finire in bellezza con i premi troviamo il nostro amico Benjamin Laukis che si è portato a casa la 3° posizione del 'Best of Show' per il suo lavoro elegante di una ragazza a due teste e anche il 3° posto 'Best Realistic' per l'incredibile manica creata utilizzando un trio di macchinette Inkjecta Flite Nano.