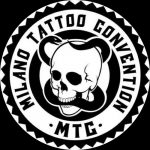 Killer Ink Tattoo alla Milano Tattoo Convention
marzo 3, 2017

marzo 3, 2017

it

https://www.killerinktattoo.it/skin/frontend/killer/default/images/logo.svg

https://www.killerinktattoo.it/
Milano è riconosciuta mondialmente come la capitale della moda, ma ad essere onesti se la cavano niente male con le tattoo convention!
Abbiamo fatto un salto in Italia a inizio febbraio per la ventiduesima Milano Tattoo Convention. Quest'anno si sono trasferiti alla spettacolare nuova location MiCo Milano Congressi, il centro convention più grande in Europa.
Durante i tre giorni abbiamo filmato alcuni dei nostri cari amici e artisti sponsorizzati mentre lavoravano.
Dai un'occhiata al video qui sotto!
La ciliegina sulla torta della Milano Tattoo Convention 2017 è stata la vincita del nostro artista sponsorizzato Ryan Smith per il premio 'Best of Show' con un pezzo incredibile in collaborazione con l'artista Jay Freestyle.
Altri premi sono stati vinti dalle nostre artiste sponsorizzate Debora Cherrys ('Best of Friday'), Sandra Daukshta ('2nd Best of Saturday') e il nostro caro amico Benjamin Laukis 'Best of Saturday'.
Mi raccomando, dai uno sguardo ai nostri social media per vedere a quali altre convention ci potrai trovare!